We're more than just a textile company.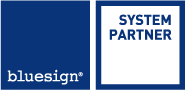 Performance Apparel - Tradeshow Central
Need Medical Barrier Fabrics? Learn more about our core barrier styles or contact us for inquiries here.
We are part of a bigger family. Burlington and A&E Gütermann offer high performance fabrics and threads for the medical market. Checkout our ProSafety microsite to learn more.
Trusted solutions provider for over 95 years.
With close to a century of industry leadership, Burlington is driven to develop sustainable, next-generation textile technology and fabrics for a wide range of markets.
Our fabric offerings include performance synthetics, cottons and cotton blends, worsted wool, and wool blends.
Burlington Labs is a leader in R&D of next generation textile technology. Our team discovers and implements proprietary emerging technology, providing a stream of differentiated products.